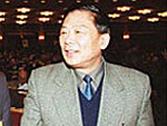 BOSTON - Falun Gong may not have been in the mind of Chinese Communist Party Secretary Wang Taihua as he mingled with members of the Boston Chinese Community on Sunday night, but it certainly was the main topic of conversation for him at breakfast.
As the Anhui Province official slept in his hotel room, practitioners of the spiritual practice Falun Gong waited patiently till early Monday morning to serve him with a class-action lawsuit charging him with torture, murder, and genocide.
Falun Gong was banned in China in 1999 and has since received brutal treatment from the Chinese regime there. For the past five years, many instances of human rights abuses against the spiritual group have been reported in China and abroad.
Boston practitioners first learned of Wang's visit to the area early last week and scrambled to put together the lawsuit in time for his arrival.
The lawsuit was filed on May 21st in Moakley U.S. Federal Courthouse on behalf of four plaintiffs from Anhui Province. The complaint alleges that under Wang's direction, the plaintiffs were subjected to torture and abuse in the Female Labour Re-Education Camp and mental hospitals located in Anhui Province.
Wang and those travelling with him declined to comment on the lawsuit or the validity of the charges.
A Boston representative of the World Organisation to Investigate the Persecution Against Falun Gong commented, "Wang has taken an enthusiastic role in the persecution and has on numerous public occasions supported the persecution of Falun Gong in China."
According to a speech given on December 17th 2003 at the Anhui Public Security Work Meeting, Wang demanded that each level of the party committee and government take strict precautions against and harshly crack down on the illegal activities of Falun Gong at present and in the future. He also demanded the implementation of a crackdown policy to maintain high pressure in punishing the group.
Wang Taihua joins a growing number of Chinese officials who have been charged under the Alien Tort Claims Act and Torture Victims Protection Act during their visits to the United States.
Most recently Bo Xilai, Minister of Commerce and former Governor of Liaoning Province, was served with a lawsuit charging him with torture, genocide, and crimes against humanity during his visit to Washington D.C. in April.
Former Chinese leader Jiang Zemin was served with similar charges while visiting Chicago two years ago. Oral arguments in the Jiang case are scheduled to begin in the U.S. Northern District Court of Illinois on May 27th.
Since Jiang's group began suppressing Falun Gong in July 1999, all activities associated with the practice of Falun Gong, promotion of the practice and exposition of the persecution are defined as illegal by the authorities in China and are subjected to suppression, even though freedoms of belief, expression and assembly are ensured by the state constitution.
You are welcome to print and circulate all articles published on Clearharmony and their content, but please quote the source.