On the occasion of the 22nd World Falun Dafa Day on May 13, 2021, several Swiss parliamentarians have expressed their strong support for Falun Dafa and their identification with Falun Dafa's values of Truthfulness, Compassion, and Forbearance.

Senator Carlo Sommaruga of the Swiss Federal Parliament
Carlo Sommaruga, senator of the Swiss Federal Assembly, said that he supports Falun Dafa's spiritual movement, which advocates the concepts of Truthfulness, Compassion, and Forbearance. He commented that these values are desperately needed by humanity, not only in China but also in Switzerland.
This spiritual practice is currently being suppressed and persecuted in China, and Sommaruga is speaking out to condemn the persecution. He stated that the mass extermination and killing of Falun Gong practitioners and other minority groups such as the Uyghurs and Tibetans are unacceptable. Regardless of a person's beliefs, we must protect and defend the freedom of belief and conscience, which is an essential element of the Swiss Constitution. Senator Sommaruga also said he is committed to defending freedom of conscience and freedom of belief, as advocated in the Constitution, not only in Switzerland, but also beyond national borders.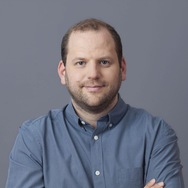 Emmanuel Deonna, Member of the Grand Council of the Canton of Geneva, Switzerland
Emmanuel Deonna is a member of the Grand Council of the Canton of Geneva and President of the Geneva International Migration Committee of the Geneva Socialist Party.
He said that Falun Dafa practitioners are especially vulnerable while being persecuted by the Chinese Communist regime and defend every day the values that are precious to him: Truthfulness, Compassion, and Forbearance. He also said these are the values that are extremely needed by humanity today.
In Geneva, home to the European headquarters of the United Nations and the international capital of human rights, numerous international governmental and intergovernmental organizations, as well as numerous members of civil society groups, are working to make human rights respected and the environment protected in order to build a better future.
Deonna stated that the daily work is to bring hope to humanity and to stop the persecution that is taking place in China and elsewhere in the world.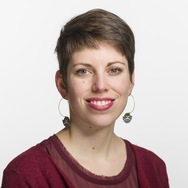 Lisa Mazzone, Member of IPAC (Inter-Parliamentary Alliance on China), Senator, Swiss Federal Assembly
Lisa Mazzone is a Senator in the Swiss Federal Assembly and a member of the International Parliamentarians Alliance on China (IPAC), which works to promote democratic values and respect for human rights.
On May 13, the 29th anniversary of Falun Dafa's public introduction, she expresses her support for Dafa practitioners and their advocacy of the values of Truthfulness, Compassion, and Forbearance, which are important human values for people to build their faith upon.
She emphasized that the persecution that targets Falun Dafa practitioners in China is unacceptable and intolerable.

Nicolas Walder, Member of the Swiss Federal Assembly
Nicolas Walder, a member of the Swiss Federal Parliament and a member of the Foreign Policy Committee, said that he fully supports Falun Dafa practitioners' pursuit of freedom of religious belief. He noted that for many years, they have been subjected to persecution and violence by the Beijing government, which he strongly condemns. He said that the persecution of Falun Dafa, as well as the persecution of Tibetans and Uyghurs, must stop immediately. He further said that the persecution against spiritual groups completely violates the humanitarian values of respect for diversity and freedom, which should be the foundation of the rule of law in any country.
On the occasion of World Falun Dafa Day, Walder said he is happy to join the practitioners in promoting the values of Truthfulness, Compassion, and Forbearance. Falun Dafa is good! Truthfulness-Compassion-Forbearance is good!

Isabelle Pasquier, Member of the Swiss Federal Assembly
Isabelle Pasquier, a member of the Swiss Parliament, said she gives great importance to the freedom of conscience and belief established in the Swiss Constitution.
On the occasion of May 13th, she would like to express her support for the values that the Falun Dafa movement upholds. Truthfulness, Compassion, and Forbearance are noble values that contribute to common life and mutual respect. She said that the suppression of these values is unacceptable to her.

Laurence Fehlmann-Rielle, Member of the Swiss Federal Assembly
Laurence Fehlmann-Rielle, a Swiss Member of Parliament in Geneva, conveys her support to all Falun Dafa practitioners who are being brutally persecuted in China. She said that in the 21st century, it is unacceptable that people who practice their faith would still face imprisonment, torture and death. The international community must put pressure on the Chinese Communist Party to immediately end its discriminatory policies against Falun Dafa practitioners and other ethnic minorities.

Valentine Python, Member of the Swiss Federal Assembly
Valentine Python, a member of the Swiss Federal Assembly, reiterated that freedom of worship, belief, and expression are inseparable from human rights. All forms of persecution and abuse are unacceptable. Therefore, in the name of universal values of benevolence and tolerance, she asks the Chinese government to respect the personal dignity of members of this peaceful movement.
You are welcome to print and circulate all articles published on Clearharmony and their content, but please quote the source.