During the first conference of the UN Human Rights Council, a health, ethics and human rights seminar was held at the auditorium of the UN Office in Geneva on June 29th, organised by international non-government organisations Interfaith International and the Transnational Radical Party. The seminar focused on the illegal organ trade in China. Those who participated in the conference strongly called for an independent investigation into the incident so as to end the inhuman crimes.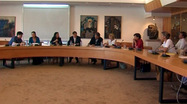 Dr. Charles Graves, chairman of Interfaith International hosted the conference. Targeting the accusation of organ removal from live Falun Gong practitioners in China, he made the point that he new human rights council should pay attention to the issue of health and ethics especially when it is related to faith. Regarding Falun Gong, he told those who came: Falun Gong is a faith including the traditions of the Taoist and Buddhist Schools. He said, "We should highly evaluate Mr. Li Hongzhi, the founder of Falun Gong. Because of his efforts and works, the exercises, and the faith are practised not only in China but some other places in the world. However, what makes people difficult to understand is what he has done has aroused the crazy reaction of the Chinese Government".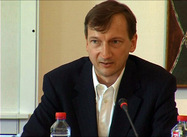 Mr. Edward Mac Millan Scott, Vice-Chairman of European Parliament, the first western politician to make an investigation into the issue of Falun Gong in China, specially sent a letter to the conference expressing his full support. In his letter, he has passed on the following information: In China, there are now about four hundred hospitals doing organs transplantation. Business is brisk. It indicates on their websites: Kidney transplantation for 60,000 US dollars. When asked, some managers replied: Yes, as organs providers, the kidneys of those practising Falun Gong are healthy.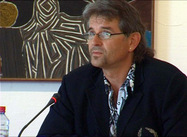 A statement by Ms. Chen Ying, a Falun Gong practitioner who now lives in France, has validated the above fact. Because of refusing to give up practising Falun Gong, Ms. Chen has been illegally locked up in a detention centre several times and illegally forced to do hard labour. She said that during the time she was illegally locked up, she went on hunger strike protesting against the police persecution. "Later on, I was forced to wear handcuffs and leg-irons and taken to a hospital for a health check-up such as heart, blood and eye checks. Although the result of health checkup showed that I was in good health, a doctor of the prison forced me to have an injection with unknown medication. When the medication entered my body, my heart started to beat acutely and my blood vessels were in sharp pain like they would burst apart. I felt flustered and suffocated, and my body was too painful to describe. After the injection, the left side of my body often twitched and I felt pins and needles in my nerves. Even worse, I was in an anxious state of mind. I was so dejected and oppressed that I couldn't help wanting to cry or get angry. I nearly collapsed, and subsequently I lost my memory. Later, on my family members bailed me out. The first time I read the news that the Chinese Communist Party has removed organs from live Falun Gong practitioners in Sujiatun Concentration Camp, I couldn't stop my tears flowing. I have recalled that those people were in all probability prepared to use medication to destroy my nerves and then would take me somewhere to have my organs removed. Whenever I think of this, I always tremble with fear."
Mr. Thomas Buchi, the former chairman of the Human Rights Committee at the Parliament of Geneva said, "I am horrified at such a wild action, like that of nazi doctor Mengele. The parliament of Geneva has already carried out a series of investigation into the persecution of Falun Gong practitioners since 2000. In 2002, the parliament passed a decision condemning the persecution of Falun Gong. But now, the situation is getting even worse. We should report the above to the Human Rights Council and Ms. Louise Harbour, High Commissioner of Human Rights in the UN so as to stop the wild infringement of human rights".


You are welcome to print and circulate all articles published on Clearharmony and their content, but please quote the source.